Biography | Biografie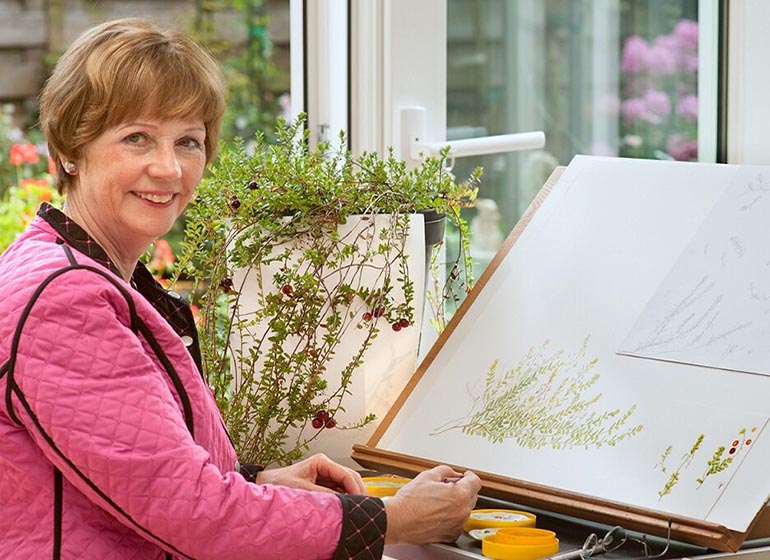 Anita was born in The Hague, the Netherlands, where she still lives, holding the prestigious position of head of the Art department and scientific illustrator till 2013 of the Nationaal Herbarium Nederland, part of the University of Leiden, now Naturalis Biodiversity Center.
She organizes and takes part in exhibitions in The Netherlands and abroad, France and Belgium, Germany, the United Kingdom and the USA. Her work is held in many private collections including the Hunt Institute of Botanical Documentation, the New York State Museum, Albany USA, Teylers Museum, Haarlem, The Netherlands.
In 2006 she took the initiative for the foundation of the "Dutch Society of Botanical Artists" Anita says that nature is her inspiration, she has a great love for detail, expression of texture and symbolism. For her work in the field of botanical art and illustration Anita received the Royal Award, Ridder in de Orde van Oranje-Nassau.
Anita participated in the Florilegium of the Royal Botanic Garden of Sydney and Grootbos Private Nature Reserve Florilegium, South- Africa.